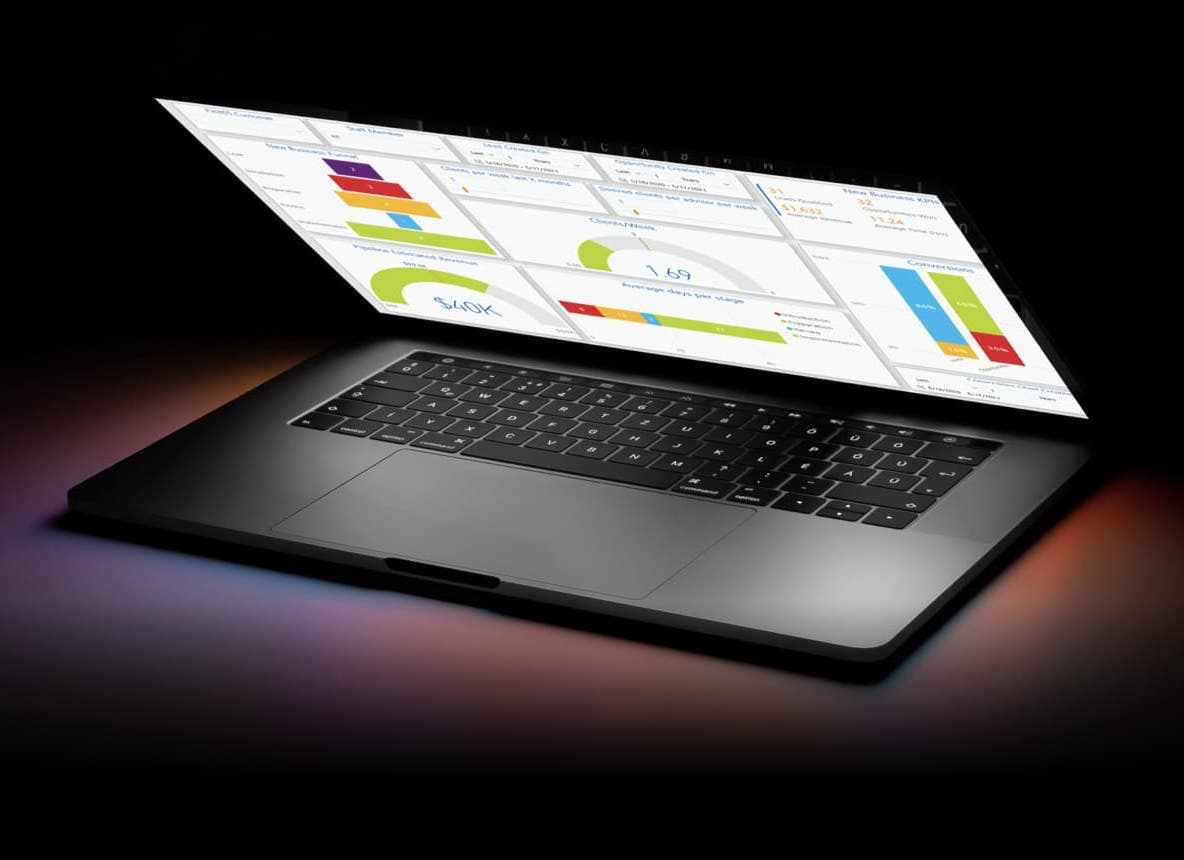 Data driven business transformation
Fin365 rated #1 in Adviser Ratings 2020 Financial Advice Landscape Report
Press Release | May 30th, 2021
Software provider Fin365 has been rated number 1 in customer satisfaction in an industrywide survey of more than 1500 financial advisers.
According to results published in the Adviser Ratings' 2020 Financial Advice Landscape Report Fin365 achieved a positive Net Promoter Score (NPS) of 76, a stark contrast to the better known legacy systems.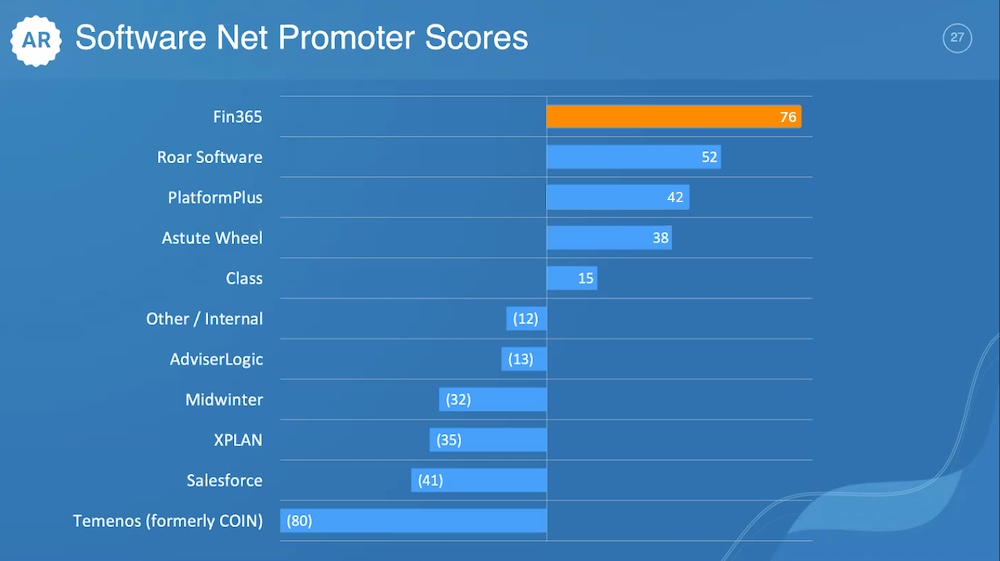 Adviser Ratings Australian 2020 Financial Advice Landscape Report
According to Fin365 founder and CEO, Stephen Handley, the results are a recognition of Fin365's different approach to customer engagement.
"Financial planning businesses are simultaneously attempting to improve their own customer experience and their business efficiency. They're attempting this in the face of ongoing regulatory change that makes both of these goals more difficult. To help them achieve their goals, they are looking for more of a partner/service based approach from technology providers."
"Rather than seeing ourselves as a seller of software, we view ourselves as a data services company. I.e. our mission is to help financial services businesses make continuous business improvement through more effective management and automation of data. While the foundation is the Fin365 software platform, ultimate success is achieved through a much broader set of services that accompany the software. Every aspect of our engagement, from customer onboarding to data migration to training to ongoing support shares the same laser sharp focus." 
While pleased with the positive feedback, Mr. Handley says Fin365's motivation is ultimately tied to customer success.
"It's very rewarding to have our customers give up some of their valuable time to share their experience with others. And it definitely provides new customers a greater level of confidence in their decision. But day to day, our motivation is drawn from the measurable improvement we see our customers achieving in their business."
About Fin365
Fin365's innovative software solutions enable financial services businesses to deliver better outcomes to more clients, more efficiently.
Leveraging the power of Microsoft 365 enterprise technologies, we've added the necessary ingredients and integrations to turn these powerful tools into instantly useful solutions that deliver tangible benefits for your business.
Contact us for a complimentary demo