Measure Results
Like financial planning, quality business planning and management starts with a clear set of objectives.
However, they quickly become meaningless if performance indicators, demonstrating how effectively the business is working toward those goals, are not routinely measured. Traditionally metrics such as funds under management, in force premiums & recurring revenue were used to measure the quality of a financial planning business. And while these metrics may still hold some value, there are many other metrics we would assert are much more important.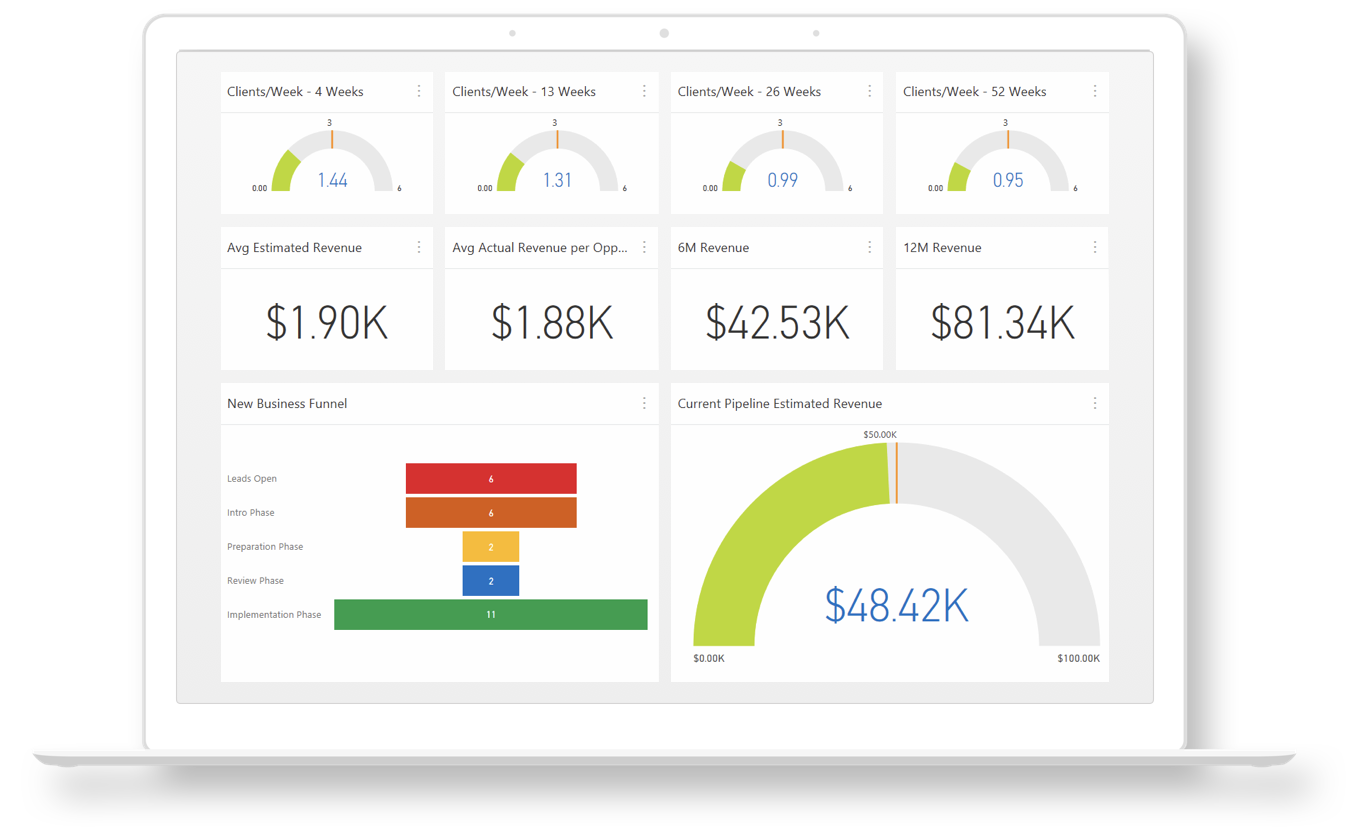 Real Time Monitoring
Fin365's Business Intelligence (BI) system provides real time monitoring of metrics such as:
> Referral partner performance
> New Business conversions
> New business revenue & throughput
> Revenue categorisation & trends
> Ongoing support cost/benefit analysis
> Team Activities categorisation
Armed with such intelligence your business will immediately identify, implement and monitor the impact of improvements in multiple areas of your business.
Increase Profitability
Financial Planning revenue is generally derived from two activities; the delivery of new advice and the ongoing service of existing clients.
Fin365 was designed to improve the efficiency with which these services could be delivered. Improved efficiency means you can provide more advice and service more clients in the shortest time possible and with the least effort, thereby realising a significant increase in profitability.
Monitor Revenue
Ever had revenue go missing? Or perhaps received someone else's revenue by mistake? Not sure? Financial Planning firms can receive thousands of revenue transactions annually and processing errors by product providers and dealer groups are not uncommon. Fin365's revenue management system automatically alerts you to missing new business revenue. Ongoing revenue can be instantly viewed for financial products, clients and households. Our BI system maps work done against revenue received, helping to identify opportunities for improving the balance between fees charged and service delivered.
Reduce Costs
The founders of Fin365 spent years working in the software industry, where fierce competition results in quality products at reasonable costs. In contrast, the financial planning industry has seen very little competition, resulting in overpriced software that requires significant customisation and fails to deliver any tangible value. While delivering a more complete set of features, Fin365 is less expensive, instantly useful and more reliable & scalable. The result is a reduction in both the direct and indirect software costs incurred by your business.

Maximise Your Profit
Download our free white paper:
'Maximising (Profit) Flow in a Financial Planning Practice.'
Improve Customer Satisfaction
The real benefits of Financial Planning are realised over the long term, which makes exceeding customer expectations tricky in an 'on-demand economy'.
To help counter this challenge, Fin365 includes innovative tools, which encourage your clients to stay committed to the journey, by delivering some instant benefits, including:
.

Client Reporting
One of the most powerful outcomes you can deliver for your clients is a clear view of their current financial journey. Much like the Business Intelligence reports, Fin365's web portal and document generation tool provide multiple ways for you to deliver reports that are information rich but also easy to understand.
.

Automated Communications
Lack of regular contact with clients results in lost opportunities and increases the likelihood of a client becoming disengaged. However, manually reaching out to all clients at all appropriate times is impractical & costly. Fin365 makes it easy to setup automated emails for events such as birthdays, review reminders and policy renewals.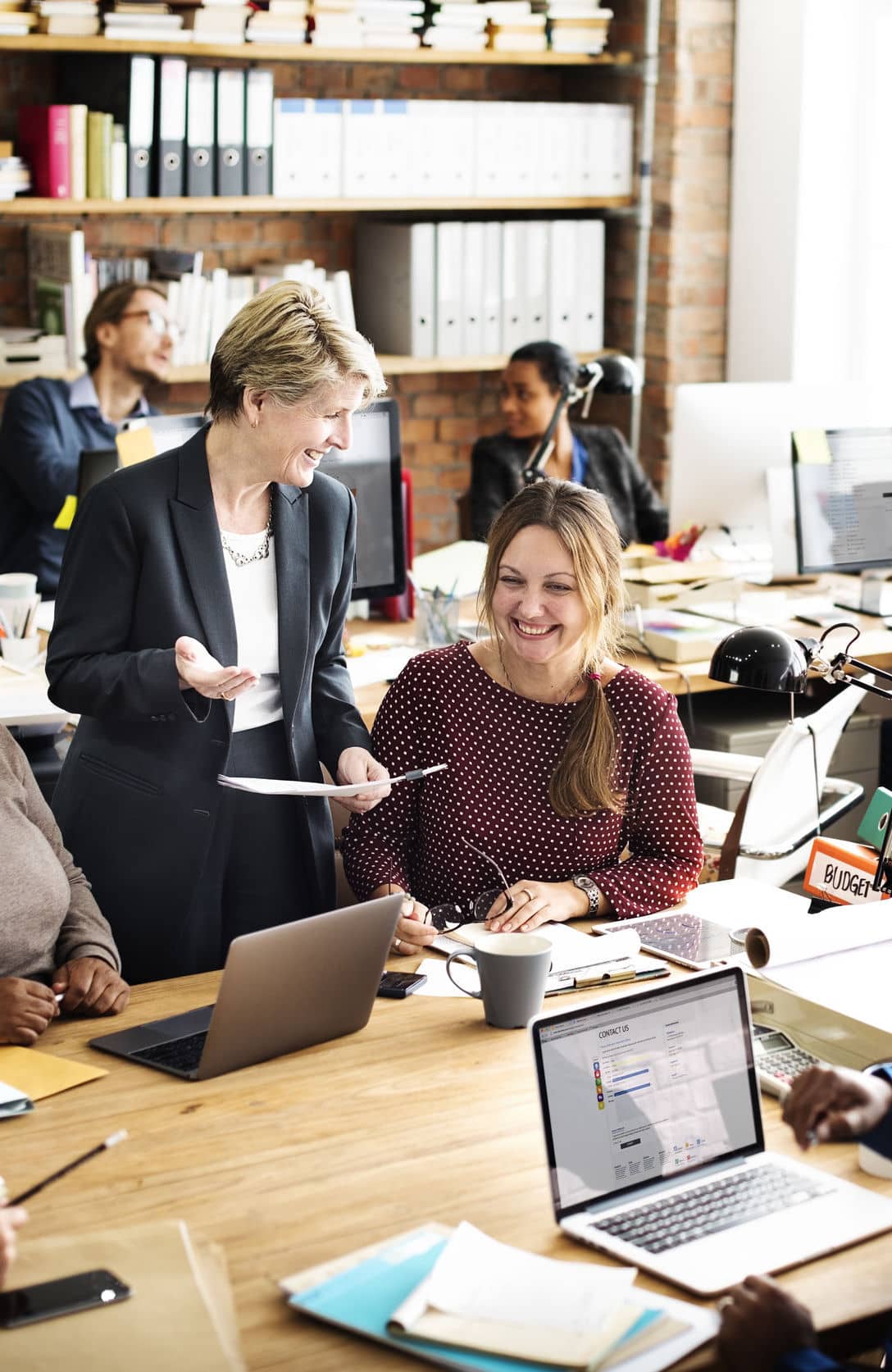 Fin365 User Experiences
Find out how real businesses have leveraged Fin365 to boost their operations and efficiency.
.
Improve Team Performance
Like most service businesses your largest expense category is probably human resources. It doesn't take an insurance actuarial to calculate that even a small improvement in productivity can have a significant impact on your bottom line.
Fin365's intelligent Activity Management system provides clarity to team members about how time should be managed and the link between their efforts and business performance, resulting in improvements in productivity and employee satisfaction.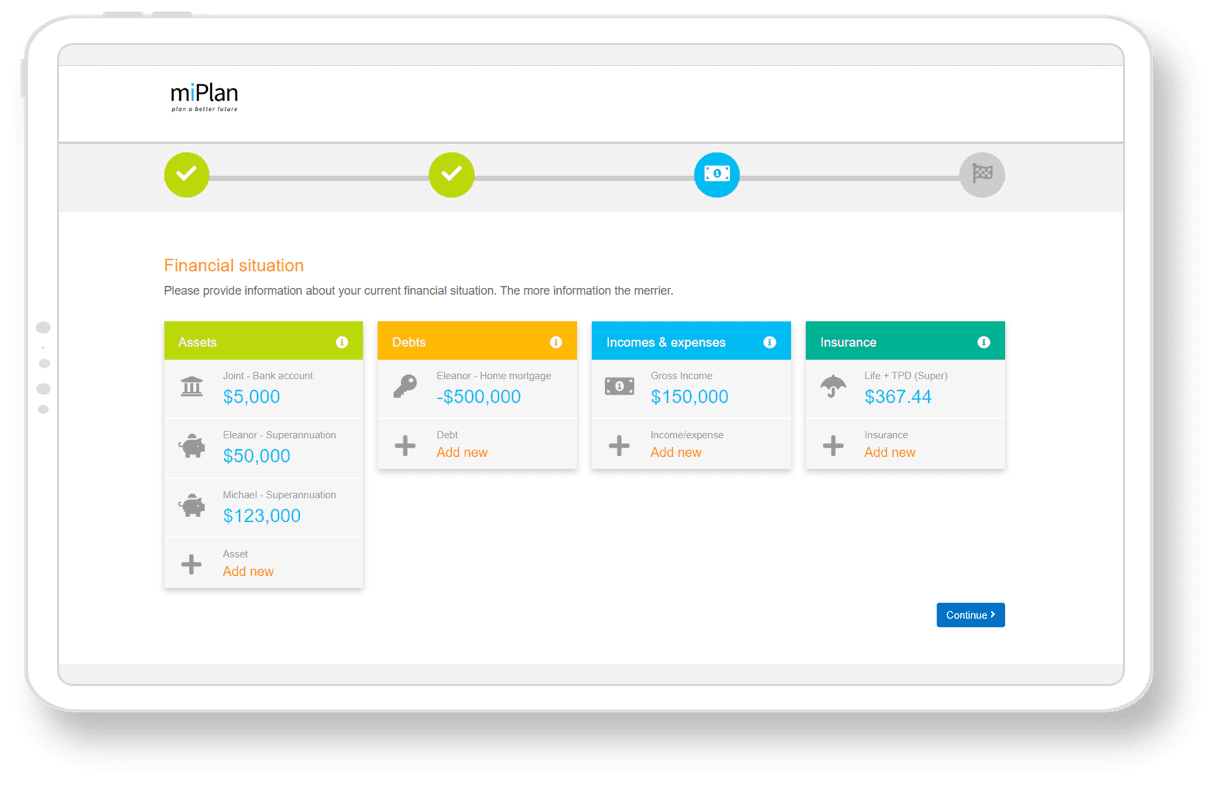 Referral Partner Performance
Strong referral relationships can provide major benefit to a Financial Planning business. However, building & sustaining successful referral streams can be challenging.
Fin365 provides a number of referral partner specific tools, including revenue reports, status updates and business intelligence, all designed to improve communication, build trust and motivate referral partners.
Reduce Business Risk
Risk is an unavoidable fact of life for Financial Planning practices. Fin365 includes a range of quality control features that help minimise the risk as much and as efficiently as possible. Risk management features include:
> Quality control gates in the new business process
> Client Contact reminders
> Ongoing service performance monitoring
> Automated fee disclosure reporting
> Web based opt-in through the Client Portal
> Opt-in reminders
> Real time Compliance Health report